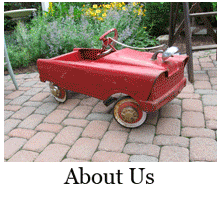 Welcome to our area!
We are Northwestern New Jersey, Northeastern Pennsylvania and Orange and Sullivan Counties in New York State.
It's a special place; an hour to an hour and a half drive from Manhattan, but still rural, bucolic and charming.
The life up here is beautiful and exciting.
We have top talent that call our area home.
We're home to farmers and artists, to musicians and civic leaders, to entrepreneurs, and more.
Local stories, local photography, local culture.
We're localicious.
The Journal Group
PO Box 1026
Milford, PA 18337
Email:
publisher@milfordjournal.com
or
publisher@sussexcountyjournal.com
or
publisher@orangesullivanjournal.com
Office: (908) 578 3138